Beauty begins the moment you decide to be yourself.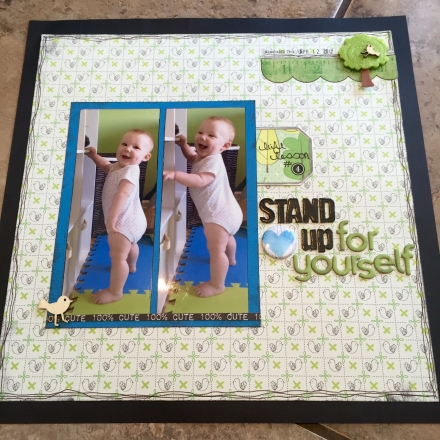 A few years ago I made a scrapbook album to give to Chase someday when he gets older.   I captured some of my pregnancy, special events and milestones from his first year to document his growth.  What was most meaningful to create  in this album, was a series of "life…
Today I'm sharing another great simple kitchen experiment for kids.  All you need is a bag of skittles and you can make a rainbow!  We used our leftover skittles from the Halloween candy.  It was a lot of fun watching a rainbow of colors expand across the plate.  Here's how…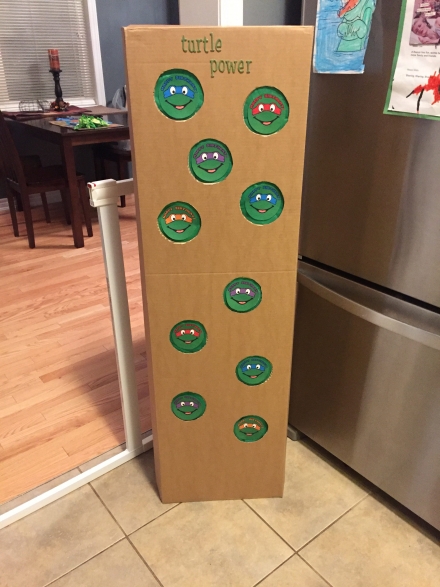 Around 2000 BC (before children), I would spend much of my free time managing guest lists, prepping party decor and coming up with fabulous food spreads.  I LOVED to throw parties of every kind and my friends had come to look forward to my annual shin digs. Once Chase was…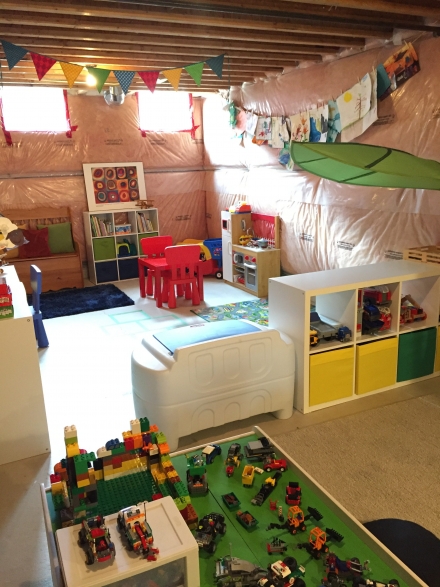 In recent posts, I've shared how we transformed our unfinished basement into a play space and offered some tips and tricks on how to organize toys in a playroom.  Today, it's all about how to maintain your play space and prevent toys from taking over your house.  Here's what works…
Last year I made some boredom boxes for Chase when he transitioned from napping to quiet time and was at home with me for a year of maternity leave.  It took a 30 minute investment of my time to pull together some random miscellaneous toys and activities from around the…
What you think, you become.  What you feel, you attract.  What you imagine, you create.
- Buddha -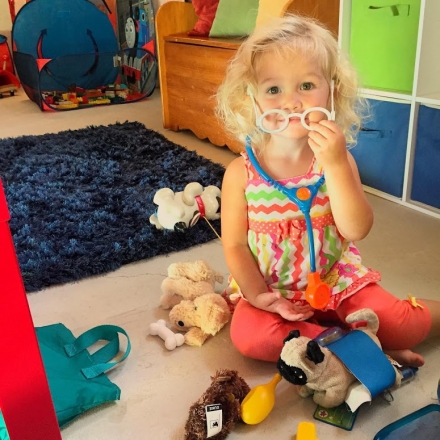 In my last post, I shared some tips on how we designed a safe and fun play space in our unfinished basement.  We came up with a furniture layout and design to maximize safety.  We then worked to set up lighting that would be both functional for how the space…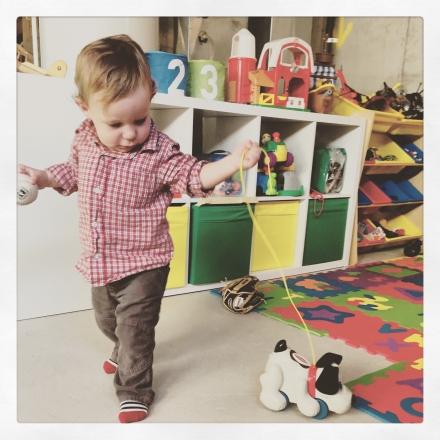 Creating a Safe & Fun Playroom Moving comes with sacrifices.  It's almost impossible to find every feature you want in one house so you have pick and choose what's most important to you and loose a little to gain in other places.  That was the case when we made our…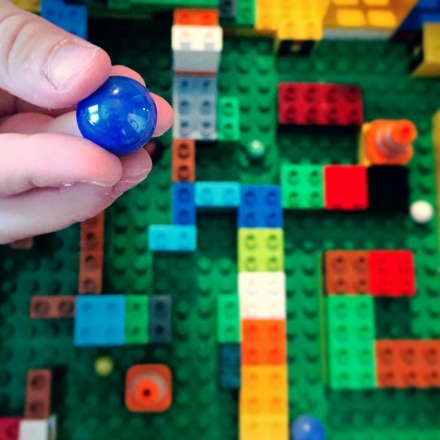 Chase came home from daycare one day with a big plan.  A plan to make a maze for his marbles.  He often comes up with fun and cool ideas but needs a little bit of help in figuring out what he can use to bring his idea to life.  After…
Search Diaries of an A-Type
About Diaries of an A-Type
I'm a working mom of two boys always planning our next new adventure! I'm a pretty typical a-type personality, trying to find balance by enjoying beauty in the world around me and appreciating life's simple pleasures, while working hard to keep it all together.
I'm an eternal optimist, nature lover, foodie, and domestic diva. I capture candid moments with my iPhone camera and share much of what brings me joy in life on Instagram.
Subscribe to Diaries of an A-Type